---
The Current Temperature in Twin Mountain/Carroll, NH
---
The Land
Since I was born my family has owned property all over the granite state for years. However, I happened to be searching on the Internet one day at North Country Real Estate. I came across a web page regarding a "unique" 10 acre lot for sale. We have been planning to build a summer home for years, so we decided to check out the land.
When arriving to the property, you can't help notice the mountain views from the main street. However, the higher in elevation you get, the better the views become. Upon entering the property, you would notice the 600' driveway that takes you to the house clearing. Once you have travelled the driveway, one would be in awe of the mountain views that you would be able to see. The mountains that you can clearly see from the property consist of:
Mt. Washington, (6,288') The Twin Peaks (Twin North 4,761', Twin South 4,902') towards the East, Cannon Mountain (4,180') towards the West, and also the back side of Mt. Lafayette (5,260') towards the West.
The property is located in the town of Carroll, NH (Also known as Twin Mountain) approximatley 9 miles from I-93 off of Exit 35 in Franconia, NH. The 10 acre lot abutts the White Mountain National Forest, and has protective covenant restrictions. Located on the property is a great hardwood forest consisting of maple, birch, and ash trees. Also, many spruce, balsam, and fur trees are mixed within the hardwoods. Located at the future home site (200' X 150' clearing) a 90' X 75' pond is located. The pond will be used for skating (hockey) in the Winter, and it will be used for emergency situations, such as a fire pond.
For your interest, I have scanned some pictures of the property for you to view. To view the pictures, click on the thumbnails. Once you have clicked on the thumbnail, the larger image will appear, along with a brief description of the picture. Do not worry, the images do not take long to download. In fact, usually it takes only 10-15 seconds per picture on a standard 56K modem.
Road Frontage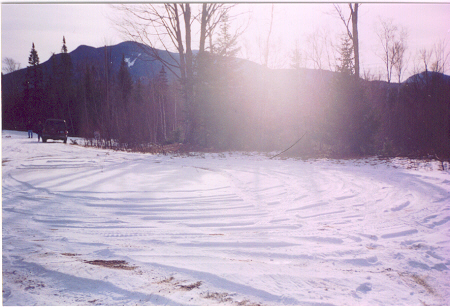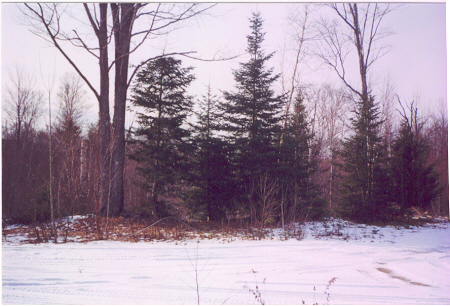 Driveway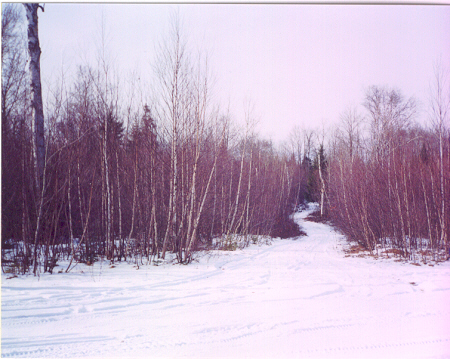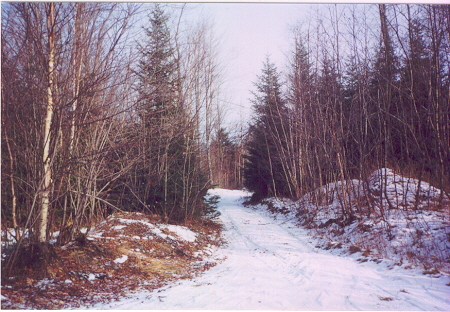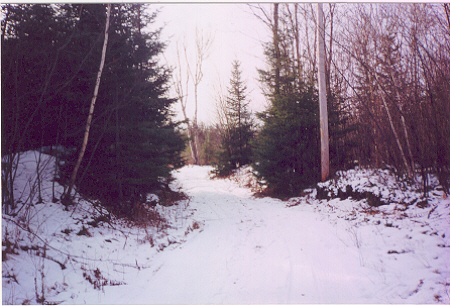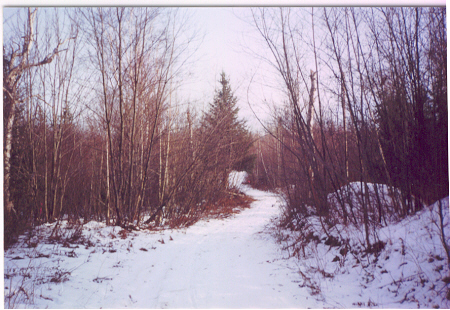 The Clearing (Future Home Site/Main Yard)
The Pond